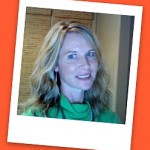 Teaching people how to communicate in another language is both a thrill and a gift.
I grew up on the  borderland of El Paso, Texas where English and Spanish have lived side-by-side since the 1600′s.  A career Spanish, ESL, and English teacher,  my goal is to ignite a love for Spanish and Hispanic culture in your student, and of course, to speak practical Spanish with confidence.
I graduated from Southern Methodist University in Dallas, TX and I began my teaching career in bilingual schools in Albuquerque, NM. I then taught at the Charlotte Country Day School in Charlotte, NC for nine years and was the Department Chair of foreign languages in the Middle School.  I then taught Spanish I, II, and IV at the Northwest School of the Arts followed by a year of teaching Spanish Immersion Social Studies and Spanish for Native Speakers at Collinswood Language Academy.  I also give foreign language teacher workshops nationally.
My passion is Hispanic culture, and I love enigmatic Mexico, where there is art on every street corner and great food on every block.  I've logged  extensive travels there, and I've studied flamenco dancing in Seville, Spain.
Some of my publications:
¡México Auténtico! A cooking class at Oaxaca, Mexico's Cafe El Naranjo showcasing and detailing the preparation of traditional mole sauce in The Charlotte Observer, Charlotte, NC, and The Westsider El Paso, Texas.
E-Books on Teaching Spanish and Foreign Language